How to write seo friendly post in wordpress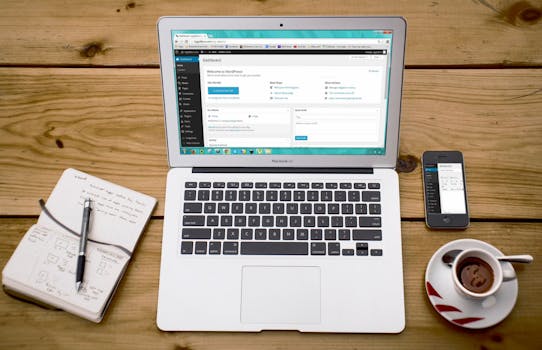 Welcome to your new post which has a tittle in WordPress how to write seo Friendly Post. SEO is the most important part for any site or blog, I have spoken many times before and this line will get written on everyone's blog. Not many blogs have been known in the internet world, and one thing is that almost all of them have to struggle a lot to make their blog rank, one of which I am and one truth is that these millions Only a few of the blogs go ahead and the rest of the time are closed or ruined.
The second and the remaining blogs become successful due to their success in success and the other thing is to take care of their SEO. To say that if you want to be successful in blogging, then you have to do a smart work along with hard wok only then you can be successful. Today, we will talk about smart work. In today's post, we will learn how to do smart work by writing SEO friendly post in your WordPress blog.
Talking about a search engine, when any search engine crawls your site, it is very important to have a seo friendly post on your post, or you will not be able to rank it in any search engine. When your robot is fully analyzing your post, then it is a decision that to show that post in Google or any other search engine. The simple thing is that if your post is seo friendly then you will get a good result. Just today we will discuss the same point how you can optimize your post completely.
If your blog is on WordPress then you do not have to work harder, but if your blog is on a blogger then you have to manually do all these work. To write seo friendly post on WordPress, you have to install a plugin named Yoast SEO, which will make your work even more comfortable.
WordPress Me SEO Friendly Post Keise Likhe

1. Post Tittle
Any post starts with its tittle; First of all, it is very important to have a tittle seo friendly of your post, almost 50 percent of your traffic comes from watching your post tittle. So whenever you write the tittle of a post, make it SEO Friendly. To make the title seo friendly, keep in mind that the tittle of your post should not be longer than 66 words, because the search engine will show the same tittle too. I would never like to have a long tittle google for example-wordpress me seo friendly post keise likhe this tittle is the best but if this tittle is wordpress me seo friendly post keise likhe full guide in hindi-hindistock.com There will be no complete show in search engine which is wrong.
2. How to Use Keyword
If any post is to write seo friendly then you will have to add 1 or 2 keywords in tittle without writing keywords is just a waste of time. You will hear about the keyword how to write seo friendly post in example- wordpress. I have used WordPress and SEO 2 keywords in this post. You also add one or two keywords.
3. Shortcuts
If you write longer lengthy stories, then you should write them in short paragraph. If you write a very long paragraph, then any reader can read your post and be bored and return to your site. Your paragraph should be of maximum 5-6 lines, after which you have to change the paragraph. And also keep in mind that your paragraph should not be less than 2-3 lines.
Read this: How to earn money online from PhonePe UPI
4. Use Heading
You must use H1, H2, H3, H4, H5, H6 heading in your post. The visitor to your website can not read the entire post together. In this case, you should use the heading to stop the word. This is exactly the way we read a book. H3 heading is the most popular in heading used in WordPress. In addition you can use H2 and H4 heading.
. Post Me Internal Link Add Kare
In the middle of post, you must use the internal link. One advantage of using the internal link is that this also reduces your site's bounce rate which is the best thing. The second advantage is that if a visitor wants to read your post and he will look at your internal link, then he may click on it and stay on your site for a long time. Adding the rest of the internal link will also look good in your post which is also called an eye catching post in the common language. You must add minimum 6 internal links to your post.
R
Adding an internal link to Word in WordPress has become very easy nowadays. In the latest version of WordPress, you just select the word in which you want to link and click the link adder tool and select that post. Your link will be attached.
6. Post Me Keyword Add Kare
As I mentioned earlier, the keyword is very important for your post and you have to add the same keyword to your article in the keyword that you used in the heading. To search the keyword, first search the post in google and then add the keyword search result to your post.
You do not want to add too much keyword to the post or else your post is treated as google spam and it does not get any results from the search result. First you must use the keyword in the first paragraph and then add it to the last paragraph. keyword you use only 3-4 times.
7. Do Not Use Stop Word In Permalink
When you start to write a post on WordPress, permalink gets automatic generation but it is not correct, you always use custom permalink. If you think that you will change permalink later then this is not correct because it is not automatically redirected and a dead link is created in your site so that you may have to suffer loss of traffic.
Along with this, it is good if you do not use any stop word in permalink. Also remove extra word in permalink. For example-wordpress me seo friendly post. You can write this permalink in a seo friendly post like this.
8. Add Meta Description
Adding meta description is also very important. When a visitor searches on google, it also shows that your post contains information about whom your visitor gets help and if there is a focus keyword in discription, even in the search result, better result will also show. Therefore, every post should also be meta.

9. Image Jarur Add Kare
One of the rules for posting for blogs is that you add the image to it. I had read on a blog that one image of yours is equivalent to 2000 words but I believe that there is no cost. You can add as many images as you want in the image. If you have a maximum of 7-8 posts in a post, it would be nice and if you need more image then use alt tag in it so that google calculates the image as word and it will get better result.
10. Image Me Alt Tag Add Kare
Many bloggers and specially new bloggers do most of these mistakes. Any new blogger can add the image to your blog but do not optimize it properly. If you also do this, then you should change this habit today only if you work so hard to write the post, you should also work hard in image optimization. Whenever you add an image, write its full details and most importantly its focus tag is written in its alt tag. This will be necessary in every post. If you do not do this then none of your image can rank in the search result.
11. Categories And Tag
Now when you complete the whole post, you must design it. To design, add category and tag to it. Use the related category aur tag from the topic you wrote the post. Apart from this you can also add featured image to the post.
Your post must be of minimum 300 word This rule is in wordpress but I believe that posting 300 words in blogging does not make any sense. If you write posts correctly, then 300 words will start when you start your post, then where will the part of the rest go, so you wrote a post of at least 1000 words. Writing more long posts reduces your site's bounce rate, so that the visitor will also like your post.
Conclusion
The above which I have given you the rules of seo friendly posr, if you follow them then you will not get it today or you will get a good result tomorrow. It is very important to have a hard work in blogging as well as a smart work. So, from today even focus on smart work and follow my nemo.
I hope you liked this post of mine today if yes, you must make my post to my friends so that they can get help in blogging and stay connected with me in this way.